So, what're the Best AppSumo deals on digital tools going on right now? No wonder you are in the right place.
I have drilled down and found the profitable lifetime deals offered in AppSumo deals on some WordPress tools as well as marketing tools. Obviously, you need to reduce your business costs, getting the best lifetime deals.
What is AppSumo at all?
Well, if you are unsure about What Appsumo all about? It is basically a marketplace, which comes up with exclusive lifetime deals on all the digital tools at the lowest price.
You can save a hefty amount of money buying digital products, as Appsumo partners with the product owners directly to bring the best lifetime deals for you.
These Appsumo Lifetime deals are incredible, but it would not stay too long and expires. Most of the deals are sold out in a week from their launch on Appsumo. So, you need to make a quick move to get the lifetime deal.
We will keep the blog post updated on the past and upcoming Appsump deals. You can bookmark this page for getting the Best Appsumo future deals too.
---
🔥 Hottest – Top Appsumo deals people Loving
TrustMate – TrustMate.io helps you collect keyword-filled customer reviews to improve your search engine results, entice potential customers, and build a rock-solid online image.
BiQ – BiQ is an AI-powered SEO suite that offers content optimization, keyword intelligence, and rank tracking to increase your traffic.
Switchy – Switchy.io lets you customize, manage, and track retargeting links so you can boost conversions. Boost engagement and conversions with custom retargeting links.
SendSpark – Sendspark helps you stand out in the inbox with video emails for smarter outreach and clearer communication.
Missinglettr – Missinglettr Curate is a platform that creates a community of content sharing for your target audience, giving you maximum organic reach.
Tyle – Tyle is a smart video and image editor that enables users to create high-quality video content and daily social posts quickly using stock resources.
KingSumo – KingSumo is a platform that helps you create viral giveaways so you can grow your audience and get more leads quickly and effectively.
Qubely – A complete Gutenberg block toolkit to design the pages the way you want. Re-use the premade pages and edit, customize, or create a new one from scratch with this exciting tool.
SendFox – An email marketing tool that lets you compose and send unlimited customized emails with a click at an affordable cost. The tool feature will let you personalize the emails and automate them.
WP Scheduled Posts – Let's you concentrate on the core work, by auto-sharing on social media. Also managing your scheduled posts in WordPress with a robust Schedule calendar and more.
SimpleSocialButtons – A super light-weight social media button plugins let your place the sharing icons in multiple areas. This WordPress plugin will let you customize the sharing icons to match your blog theme.
WPReset – WP Reset It lets you reset and restoring your whole WordPress website with one click from WordPress itself. Helps Speed up the site deployment process. Perfect for Developers, web designers.
Botstar – BotStar is a comprehensive chatbot that makes it easy to build, develop, and refine an automated system to tackle queries and generate leads.
Crello Pro – This graphic designing tool helps you creating outstanding graphics and animations for your social media. Help yourself and design like professionals with few clicks and edits.
Pixelied – is a feature-rich design tool offering an extensive library of templates, photos, icons, illustrations, color palettes, and vectors.
---
Crazy AppSumo Lifetime Deals on WordPress
Well, have a site on WordPress is a blessing. But, if you are not using the right WordPress tools for your website, then effort gonna be in the vain.
I drilled down the best WordPress products to grow your website. And fortunately, all come with great AppSumo pricing.
Qubely [This Deal is Sold Out]
We all love Gutenberg. It accelerates WordPress management to another level. I am sure you have tried it.
If not, this is the time. And with Qubely blocks, you can create any kind of website within a few clicks with the help of pre-made templates, it's all at your fingertips. Creating websites could never be easier than before.
You can customize every block, just the way you want. It is one of the best Gutenberg block Editors right now. If you are Web designers, affiliate marketers this is just made for you.
Highlight features of Qubely
156+ sections that contain all the major types of functioning pieces
Create websites with no coding at all
60-day money-back guarantee, no matter the reason
Smart Layout Builder and Responsiveness
Multiple rows and Adjustable columns
Built-in animations
Regular Price: $199.00/ year
Appsumo Deal Price: $39 (Lifetime Access)
WP Scheduled Posts
Find a better way to promote your posts on social media. I know it takes a lot of effort to be active on social media to grow your business.
And on the other hand, would have to spend a lot of money to pay for a Social Media Manager.
How about, making these regular jobs autopilot. Let the tool do it for you at the best time for better visibility. So that you can concentrate on your own productivity. This tool, allows you to streamline your content strategy without any hassle.
Features of WP Schedule Posts
Lifetime access to WP Scheduled Posts

The user-Friendly User interface for better usage

Automatically schedule all the posts on major social media platforms

Completely GDPR Compliant

No Reasons asked, 60-day money-back guarantee
Calendar Managing System
Drag and Drop Scheduling from the WordPress Dashboard.
Schedule posts and Manage all the authors from one place
It couldn't be easier than this, to manage and schedule all your blog posts from the WP Dashboard itself. As it has a calendar system available by simply drag and drop makes it easier to manage all the scheduled posts and track it. It has a widget, which provides a full view of the posts, right from the calendar.
Generally, the product would cost you $149/year for its incredible features. Thankfully AppSumo made it possible to get this lifetime deal at just $39 only. That's crazy!
Regular Price: $149.00/ year
Appsumo Deal Price: $39 (Lifetime Access)
MailPoet – [This Deal is Sold Out]
Email Marketing is powerful than ever. And MailPoet is one of the best email plugins for WordPress site.
Mail Poet Plugin allows you to send a variety of emails, either Welcome emails deal notifications and whatnot, everything can be automated right from your WordPress dashboard.
Easy to use and Beginner-friendly
A handful of Premade Email Templates to start quick drafting
Quick support and GDPR compliant
Mail Poet One time Payment (Lifetime deal)
Email Segmentation
Use on unlimited websites
Unlimited emails
Regular Price: $199.00/ year
Appsumo Deal Price: $39 (Lifetime Access)
Simple Social Buttons
Social media is the backbone of any website. Social media and SEO go hand in hand.
Hence, you can't ignore social media sharing buttons for your WordPress website at all. Definitely, you want it to grow and thrive in the online arena better than your competitors.
Features of Simple Social Buttons
Fully Customizable to match with your Website theme.
Display the buttons, in 6 different locations on the layout
Pop-ups and Flyin's social share icons available.
Compatible with the major Page Builders
Easy Setup, plug, and play.
Light-weight and Fast Loading icons
They offer the social media sharing plugin for unlimited sites for only $78. If you are a developer and have several clients, this is a perfect fit.
Well, this a breathtaking lifetime AppSumo deal only for $39 suitable for bloggers as well and can be used on 5 sites.
Regular Price: $17 per month
Appsumo Deal Price: $49 (Lifetime Access)
WPOnePager – [This Deal is Sold Out]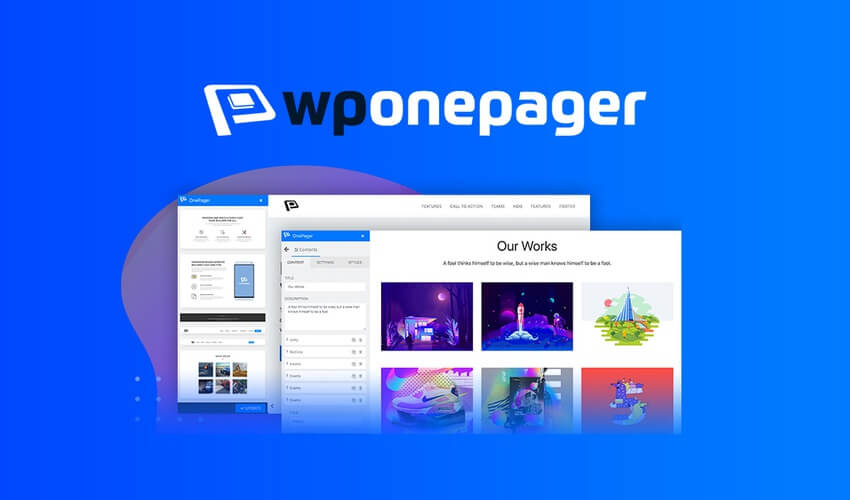 Creating a highly converted landing page is an art. No matter if you are a non-techie, WPOnepager is built focusing on building conversion-focused landing pages with drag and drop.
And the developer has taken care of the clean code to make the landing page load faster.
It is one of the robust WordPress plugins in the arena, create one-pager landing pages effectively.
customize landing pages to fit your needs
Easy to use, drag and drop
100+ pre-made templates and adding
Templates Work with all the WordPress Themes
Use it on Unlimited Websites
Fully Responsive and SEO Friendly
It is perfectly suitable for marketers, bloggers, and small business owners who want to create a high conversion focus landing page quickly.
It is one of the best tools to create one-page websites and landing pages. And AppSumo Lifetime deals make it more exciting.
Regular Deal Price: $99 Per Year
Appsumo Deal Price: $39 (Lifetime Access)
WPReset
If you developer or a user who creates a lot of websites, you might aware of the fact that there are a lot of files get attached to the website database. Theme files, plugins, and whatnot.
Often you might want a fresh website back again. But cleaning everything manually could be a nightmare.
But, WP Reset will help you do so. It is a WordPress plugin that will reset your website to default and creates snapshots as well so that you can restore your website anytime.
Highlight features of WP Reset
Robust Cleaning Tools Makes WordPress website lighter and faster
Automatic Snapshots
Manage all your client sites in one place
Nuclear Reset – Clean the site in one click
recovery tool
Undo anything in one click
Light-weight WordPress Plugin
Regular Deal Price: $299 Per Year
Appsumo Deal Price: $89 (1 Year deal)
WPFomify – Social Proof Plugin for WordPress [This Deal is Sold Out]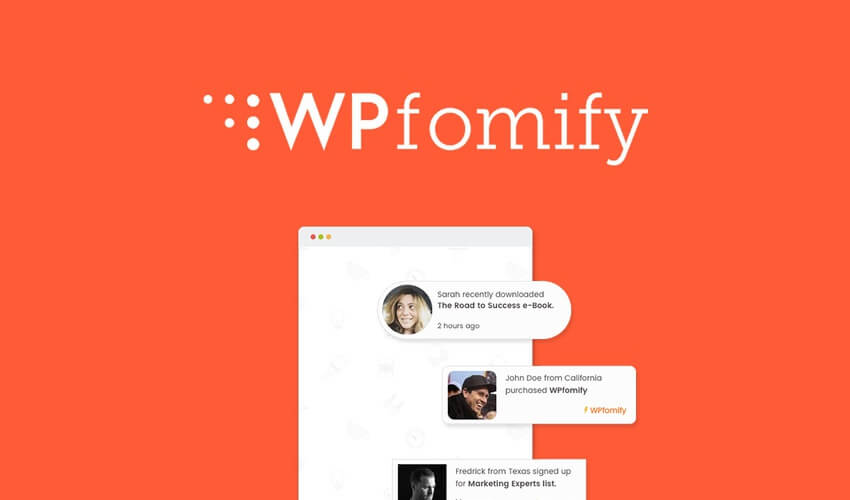 WPFomify is a Social Proof WordPress plugin and proven ability to drive conversions. Yes, marketing has changed, you need to have a tool like to WPFomify to show the popularity of your product.
No wonder, word of mouth marketing drives more sales in this era.
You can easily grow your business and boost conversion rate through social proof tools as the social proof entice the user to buy. Trust plays a crucial role to build a brand, and it comes with such social proof activities.
Highlight features of WPfomify
Instantly Increase Conversions on your Website with Social Proof
Customize notification to boost the sales
advanced targeting functionality
Show reviews from WooCommerce products
WPfomify lets you create a notification bar
People don't want to miss good things, you can leverage the Fear of missing out to convert visitors into customers. The tool is built to builds credibility and trust and boost conversions and make more revenue.
Regular Price: $99 Per Year
Appsumo Deal Price: $39 (Lifetime Access)
Bonus
AppSumo's Multi-Million Dollar Marketing Playbook! – FREE
Below are the few things, which you will be able to learn through this multi million dollar playbook. It's worth a lot, thankfully Appsumo is providing it for absolutely FREE.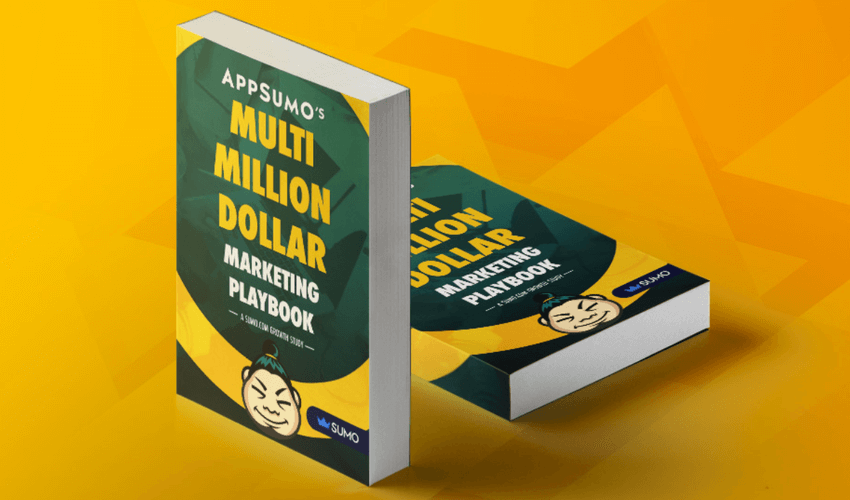 The Sumo.com tools used to grow the AppSumo email list
The copywriting formula of a $250,000 AppSumo sales page
The 12 points promotion checklist used to promote every AppSumo deal
How to Grow a new startup into an 8-figure business
Continually [This Deal is Sold Out]
Everyone wants to be greeted. And of course your customers too. This is an awesome tool to Capture leads and boosts customer experience with automated chatbots with welcome messages and custom ones as well.
It, not just limits to the chatbots, but also a live chat with visitors' functionality can make the user get in touch easily.
Highlight features of Continually
You can Sync your calendar
You can allow the customers to schedule appointments automatically
Never give any chance to miss any lead
Customize the ChatBot messages easily.
Regular Deal Price: $1350 Lifetime
Appsumo Deal Price: $59 (Lifetime Access)
Happy Scribe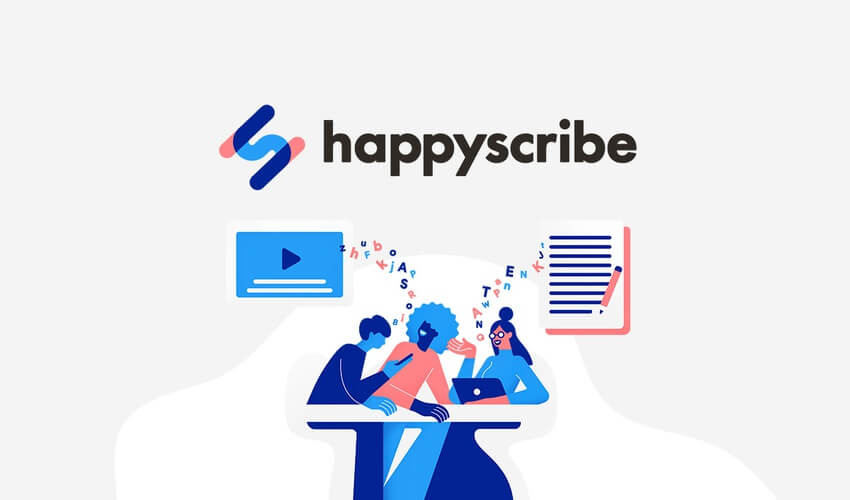 Trascibing an audio can become a big deal. This is where happyscibe comes intot the rescues. Basically it s a best speech-to-text software, which will trascibe all your audios accurately.
You can swiftly generate all the subtitles for your videos, to help your customers around the world to know about your product.
I agree you can hire someone who can convert your audio files into a text format as well. But, it could put a hole in your pocket again and again. Appsumo brings happy scribe with a lifetime deal.
Highlight features of HappyScribe
Automate audio transcriptions with the best speech-to-text technology
Generate editable subtitles to expand your video reach and get more views
Re-purpose content around all the platform
Capture larger audiences by placing subtitles on video and audio formats.
User-Friendly dashboard for editing and proofreading transcripts and subtitles
So if you are a podcast or video creator. This tool is a perfect fit for you. Content Marketers are taking good advantage of it and saving a lot of time. Get any subtitles within a matter of a click, doesn't matter how long it could be.
Regular Deal Price: $324 Lifetime Deal
Appsumo Deal Price: $69 (Lifetime Access)
Crello Pro
Days are gone, when you need to design your graphical content from the scratch.
Crello comes with thousands of readymade templates to choose from to create your own images, videos, and designs without any putting hours of time or put a hole into your pocket, hiring freelancers.
Highlight features of Crello Pro
royalty-free and high-quality images to choose from
Quick editing to create outstanding images
Ready-made 30,000+ templates
Regular Deal Price: $300
Appsumo Deal Price: $49 (Lifetime Access)
Pixelied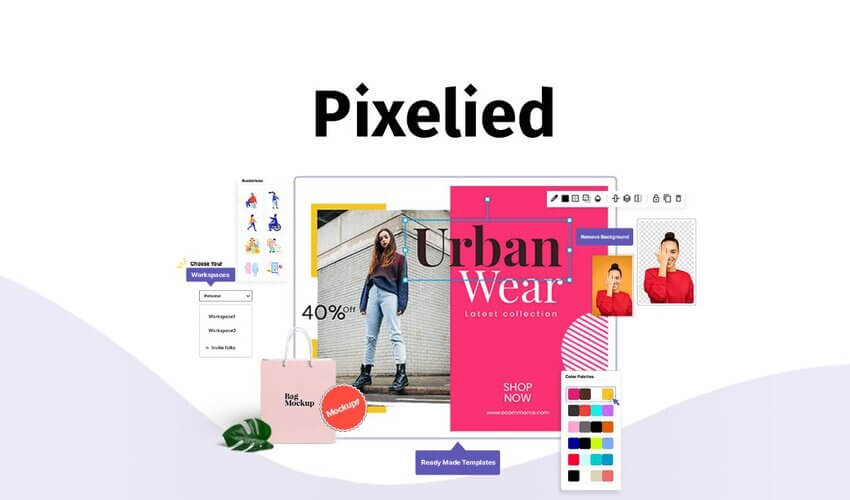 Pixelied is a feature-rich design tool offering an extensive library of templates, photos, icons, illustrations, color palettes, and vectors.
It is best for Social media marketers, digital agencies, bloggers or even youtube content creators who want to create unique designs that stand out.
Highlight features of Pixelied
25+ ready-made formats
millions of stock photos, icons, and illustrations
Invite, collaborate, and share your designs with your team
constantly growing library of ready-made professional templates
organize and manage different projects all in one place
background remover tool works as a standalone feature
Regular Deal Price: $480
Appsumo Deal Price: $49 (Lifetime Access)
SendFox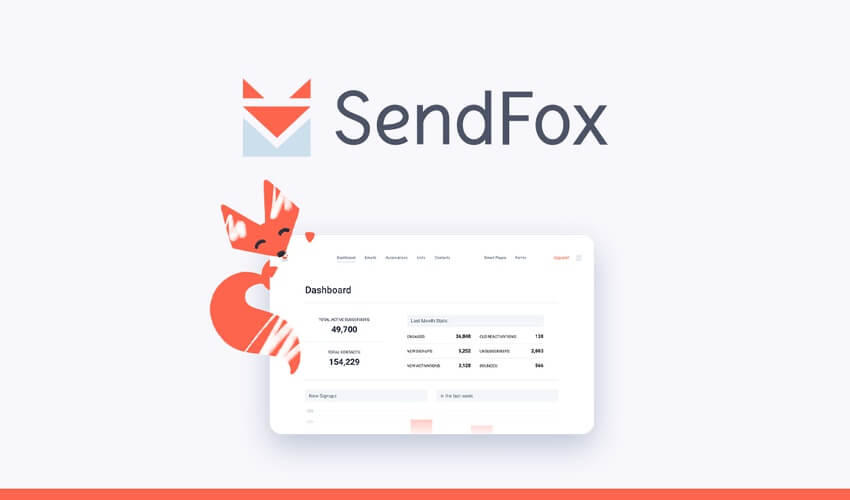 Online Marketers just love this tool. And why not, it allows them to send personalized and customized design emails to their followers and subscribers, within few clicks.
Email marketing is one of the cheapest ways of marketing and spreading your word across the globe in a click. Yes, customize, draft, and send emails with this incredibly easy to use the tool.
Not only business ownsers can leveraage this tool to shocase their product, but bloggers and YouTubers are also able to drive a lot of traffic to their content.
Assume, you have fresh content and need some boost to it, just spread a word through email to the subscribers and you have your traffic and sales.
Highlight features of Crello Pro
Send unlimited scheduled and automated emails to your contacts
Create custom, branded emails, landing pages, and built-in forms
Integrate with dozens of your favorite tools like – Sumo.com, KingSumo, Zapier, API, and more
Best for: Content creators like bloggers, podcasters, and vloggers who want to turn fans into customers
Just Create, schedule, and automate your emails with SendFox. The user interface will make the customization of emails even smoother. And fortunately, it won't put any hole in your pocket, despite having robust features.
FreshLMS [This Deal is Sold Out]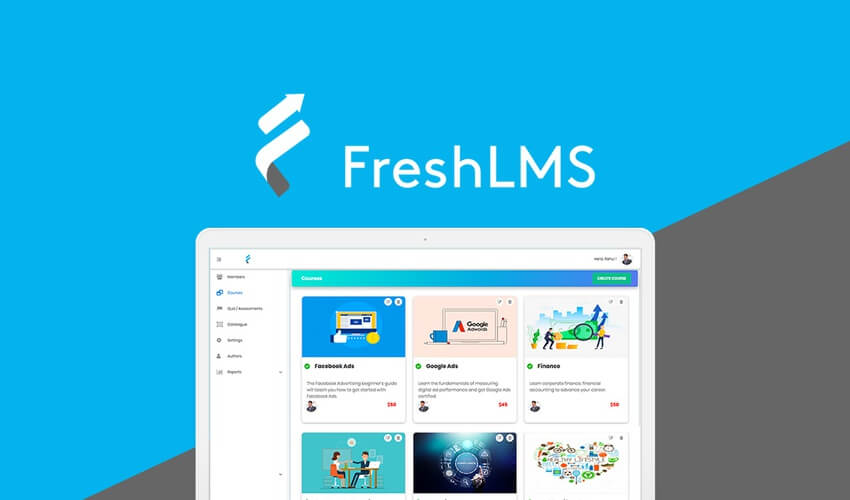 FreshLMS is a tool, which allows you to present your courses in a unique style and sell online courses.
The built-in tools let you customize the courses according to the requirement easily.
If you have skills in any genre and ready to create courses.
FreshLMS is the right platform to do so. What could be better than that, create, customize, and sell your courses in one platform?
Highlight features of Fresh LMS
Upload video, an audio file, or document swiftly and Embed it too
Break your lessons into multiple sections to ease the learning process.
Easy customization of your courses to make it more appealing.
Have an option to get a custom domain for each course
Setup payment gateway options like PayPal and Stripe quickly.
Integrating with email marketing software like MailChimp, HubSpot, and Zapier, etc.
Create quizzes with the tools in FreshLMS
No coding is required at all.
Frequently asked Questions
What is AppSumo?
Appsumo became the largest platform, where you have the privilege to buy products for life on a massive discount. If you are a blogger or online marketer Appsumo is the place to buy tools at almost 90%OFF.
That means you are getting lifetime access to the tool by paying for a month.
What is the refund policy of AppSumo Deal?
The deal gets even fair, when your have control on any products refunds. YES, you will get the refund for your purchase even if you have no reason for it.
Does AppSumo provide customer support?
AppSumo is a Market Place. But, Product Developer or the owner would be happy to help you. You get better precise answers from the creators itself.
How to know about Upcoming Appsumo Deals?
Well, there are many deals get updated tool every day, seldom weekly as well. We do update this article with the best deals for you. If you are an online marketer, I would suggest saving this page on your browser.
The conclusion to get Best AppSumo deals For your website
Well i am leaving it on your now, as i have already listed the most profitable lifetime deals for your website.
Missing such deals just makes you feel crazy and regrettable later, as those just be there for a short time. I couldn't find any AppSumo alternatives which could offer a better discount on lifetime deals.
It became an Ultimate marketplace for Digital goods.