Planning to launch a website and looking for a home for the same?
Having an online business is great. As more folks are moving online to make the purchases, so selling your products online or having a freelance business would be a great idea.
But, making your website and flourish online, it could always a dilemma to choose the right web hosting platform if you are not too much into the technical side. As there are unlimited options around, which one reliable to create your dream website and don't put a lot of load on your pocket.
And moreover, as the website is new, that's fair enough to think of all aspects of a web host which fulfills all the required substances. If you are getting pull into different directions, this HostiServer Managed Hosting review would certainly make it crystal clear.
HostiServer Managed Hosting Review
Hosting your website on secure and reliable services is going to be one of the priority and Hostiserver has to offer great servers which make the website load faster as never before.
HostiServer founded in 2012 and known as one of the leading and best web hosting services in the USA and spreading its wings all over.
Does your current website load time suck? If yes, then Hostiserver managed hosting would be a great option and provide the best user experience and make your visitor into customers. As Hostiserver has 3 tier data centers that provide better connectivity.
Features of VPS HostiServer web hosting
Real-Time and Advanced Monitoring
Website security
Accelerated Website Speed
Regular remote Backups
Awesome Support
and more
Methodology of Hostiserver
DEDICATED SERVER HOSTING SOLUTION
If you have a big site, then certainly having a dedicated server for your website should be very necessary. It has several advantages, as the resources are not going to split and will be dedicated to your site.
Security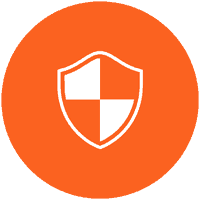 HostiServer is not a reseller hosting service. As the servers and hardware of all owned by Hostiserver, so there are no loopholes are the security is being concerned.

They made their own designed security system without relying on any third party, which makes it stand away from the queue.
BACKUPS
A regular backup is one more concerned for any webmaster, as this is one of the vital ones but always overlooked because of being human. Not to worry, Hostiserver, make the timely backups without any hassles at all.
Just create the content and don't bother with the scheduled backups, as the hosting service will itself take care of it. As they are equipped with rock-solid hardware.
And similarly, the data can be recovered whenever you want with easy integrations. And if you don't know how their support will do it for you.
ANYCAST CDN
The blazing-fast website is one of the basic needs of every website. A website loading fast had SEO benefits as well and tends to rank well in the search engines.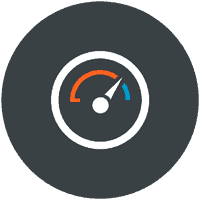 HostiServer CDN's are impressive and a great solution for any slow loading business website. You cannot leave the customers on the table, just for the sake of lazy loading the website.
Optimized Servers
Hostiserver is optimized in such a way that the content of the website will serve better from the visitors nearest data centers to make the website load faster.
Content Delivery Network (CDN)
Who doesn't like light speed website, whether the webmaster or the reader? Fast loading websites always tend to convert better in all respects. The visitors would like to engage more of the website content as a jet fast loading website enhances the user experience. Hostisever comes with a CDN plan which can be accessed for a 30 day trial period as well.
Content Protection
Content will be protected by the technology of expiring links regularly for every individual post by the Web Host (Hostisever) itself with fail.
Support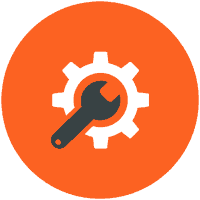 Flexible and responsive support makes it feel awesome. Good to have someone to listen from the other end when we have some queries. HostIserver support is another thing that makes this web hosting service awesome.
This is something which is pretty much rare is the hosting services, Hostiserver offers two kinds of support systems. On-Going support and On Request.
OnGoing Support – On-Going is something, the hosting will keep an eye on your website and help it whenever needed. That's means you don't have to worry on the website technical part and focus on your business strategies, they will take care with any errors.
On-Request Support – On the other hand, on-request support is something, which will be served whenever you make a request of it about it.
What kind of website Hostiserver could serve?
Doesn't matter what kind of website you would likely to launch, Hostiserver managed hosting is a perfect solution for most of them.
The robust servers and their technical team make it easy to shift your website with ease with no extra cost.
Blogs
A blogger slogs a lot to create great content and let it reach widely, which takes a lot of time. And probably there will not be any time to look into the technical stuff and optimizing it.
It can be frustrating if the blog even goes offline even for a few seconds as chances of losing the readers.
High Traffic Websites
a proper web hosting solution is must for any high traffic websites, as any hosting solutions cannot handle the increased number of real-time visitors, hence crashes.
Hostiserver, servers are strong enough and distributed around the globe to serve the best to the visitors for the nearest data center.
Media Rich Websites
No wonder we all have the idea about the media right websites always required a good amount of memory. As there are plenty of graphics, so that would be required the high usage of memory to serve the best to the readers.
Graphics always attract and possibly the reason why every webmaster include some decent graphics into the text content to elevate it better.
It wise to use all kind of media like animated, memes, speaking graphics. To fulfill such demand, powerful servers are required, fortunately, Hostiserver could be a great help in a certain scenario.
Live Video Streaming Websites
The website, where the videos are streamed uses plenty of resources to serve better. Hosting videos are never being easier for any normal services in the industry.
This would require the robust technology used by Hostisever which tends to read and write the data faster to serve better.
E-Commerce Websites
Having an E-commerce website is always being a dream of any online marketers. Moneymaker in the online industry if done in the right way.
But, have you ever thought about what it takes to create an e-commerce website to sell the good. It requires a lot of physical memory as several kinds of dynamics has to be served with all the regards.
To make the user-experience better it should serve the visitors faster and nicely navigated one page to another until checkout to convert. haha, isn't it.
Most of the visitors come to such website are through search engines or either PPC ad networks, so you can't miss them out because of the slower website.
And moreover such websites are highly targeted by the hackers, so its necessary to make the security tight with advance technology like Hostiserver offers.
Online Gaming Websites
You might be seen plenty of websites offering high-quality graphics games which can be played online.
It takes a lot to run such games on the internet, it consumes tons of terabytes of data to serve better to the online players around the globe.
And to be played such games with any hiccups, Hostiserver offers unlimited data will high scaled memory.
What would it cost?
Whereas the pricing is concerned, it quite affordable. And moreover, spending a few dollars on fully managed hosting would let you get rid of the technical stuff so that your primary focus can be shifted to expanding the business.
Final Words on Hostiserver
You, start your website to fulfill your dreams, and quite rapidly it grows. And suddenly you realize that your web hosting platform is not able to handle your website.
And that time it might not be easier to move it to the other web hosting services due to all technical and SEO stuff if not done in the expert's supervision. So, it pretty wise to get a perfect house for your website to live and grow.
Having a slow website could be a disaster and won't let your business grow, Hostiserver ever-ready support team is fast and responsive. And apparently lets your website move safely without any loss, free of cost. That makes it a fair deal without any hassles.