Sale is Live – AppSumo Black Friday Deals
Grab the best ever deals season. Its now or never. Get all the digital products at hefty discount.
AppSumo lifetime deals are undoubtedly familiar to you. Well, being icing on the cake AppSumo black Friday deals are now too. You'll find the best digital deals on AppSumo, including popular products, services, and webinars.
You can buy any tool or SaaS application on AppSumo that you wish to keep for a lifetime. There are a bunch of amazing offers on AppSumo this Black Friday. The following post details the AppSumo Black Friday deals.
Some of AppSumo's hottest Black Friday deals will be back throughout Cyber Monday from November 21st through November 30th.
Perfect time for digital marketers, entrepreneurs, bloggers and content marketers to buy and leverage.
---
Hottest AppSumo Black Friday Deals For Everyone
1. Rytr
For experienced and amateur writers alike, content writing is an exhausting, time-consuming, and expensive process. But what if a tool could write for you, just like magic?
The purpose of Rytr is to help you write high-performing and time-saving copy. Copywriters, marketers, and entrepreneurs rely on Rytr for AI-assisted writing.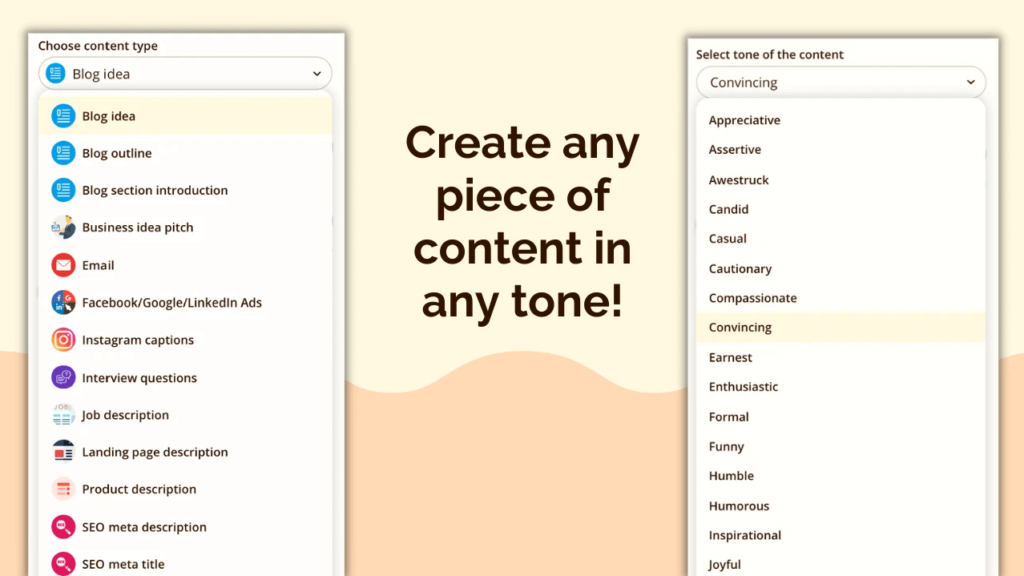 more than 20 templates to help you produce more effective emails.
Find new ways to improve your blog's content by brainstorming new ideas.
Make fantastic social media content.
Product, job, profile, and video descriptions should all be written.
Make Instagram captions that are entertaining to read.
You may generate 50,000 characters every month with this tool.
---
2. Nichesss
With just a few clicks, find profitable niches within your target audience. Next, you can click another button to download all the marketing materials for that niche.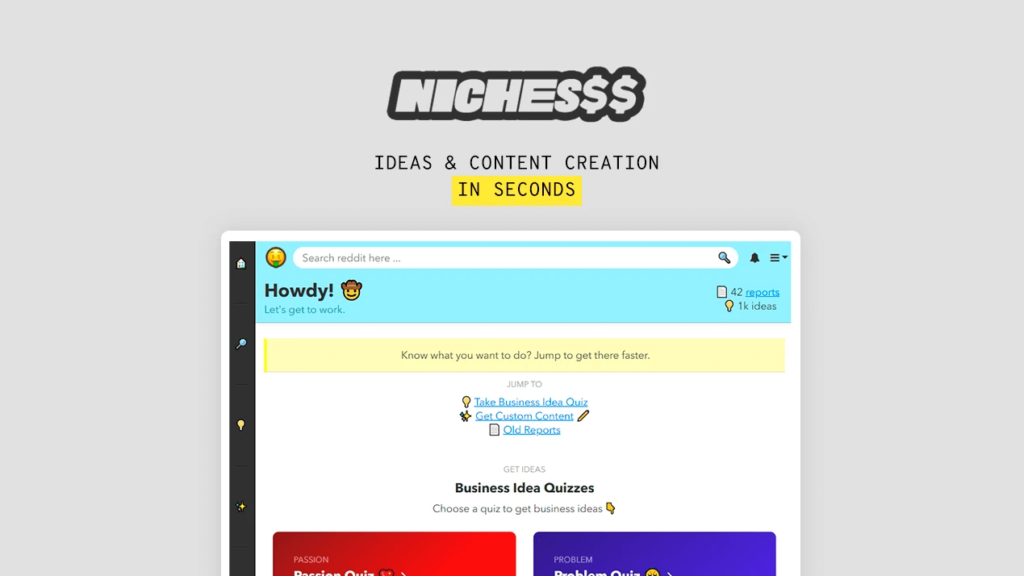 Find niches that are profitable.
Get business ideas by creating personalised content
Make a list of email subject lines.
Make material for social media and other platforms.
---
3. Ranktracker
Ranktracker is a search engine optimization application that allows you to study keywords, analyze competition, and track search engine ranks for better site traffic.
Search current global databases for the best keyword chances.
Look into phrase search volumes, difficulty ratings, SERP feature outcomes, and keyword interest.
You can add Unlimited users
Unlimited scheduled reports
Actionable SEO tasks and Keywords tracking
10,000 pages audited monthly with basic plan (Tier 1)
---
4. SendFox
SendFox is a content creator-focused email marketing solution that allows you to create and send unlimited personalised emails.
Unlimited emails can be sent as you want to your contacts.
Sumo.com, KingSumo, Zapier, API, and other sophisticated tools are all easily integrated.
Construct landing pages within a few minutes
To collect emails, create built-in forms.
Create a welcome email series that is sent automatically.
Opens, clicks, and more may all be tracked using advanced analytics.
---
5. Switchy
To increase conversions, Switchy.io allows you to customise, manage, and track retargeting links.
Customizable and retargeting links can help you increase conversions.
Everyone who clicks on your links can be retargeted.
All of your links may be customised and managed in one spot.
You can monitor the performance of your links by tracking them.
Gives you complete tracking so you can see where your links are originating from
---
6. Linkjoy
Linkjoy provides social bio links, link retargeting, and Instagram post links to help businesses get the most out of their links.
In minutes, you can create mobile-first tiny landing pages.
Add links to your services, products, and videos to increase traffic to your website.
Copy your Instagram feed and include links in each post.
Reduce the length of links.
Scripts can be written in any number of ways (integrations).
Tags and the UTM Builder
A/B testing is a method of comparing two options.
---
7. Screpy
Screpy is an AI-powered SEO and web analysis tool that allows you and your team to evaluate and track all of your website's data from one central dashboard. You need to keep track of your website's performance, from SEO to page speed, yet switching platforms is inconvenient.
keep an eye on your website SEO. Audit and monitor easily.
Analyze the Page Speed
You'll get real-time notifications if your site goes down if you use uptime monitoring.
You can obtain 5000 keyword credits each month with Google Rank Checker for mobile and desktop.
---
8. Boost
Boost is a one-of-a-kind email list-building tool that makes use of social network APIs to create opt-in links rapidly so you can generate more leads.
anywhere you may post your opt-in links
On your current pages, you can add a social sign-in button.
Activecampaign, Mailchimp, GetResponse, and Zapier are all easy to integrate with.
Analytics on opt-ins are available.
---
How Can I Get AppSumo's Black Friday Offers?
It's pretty simple to buy any AppSumo Black Friday deals. Just a three step process.
Step 1 – Here is the special link to explore all the AppSumo deals.
Step 2 – Explore the right deal you need, and click on the Buy Now button
Step 3 – In the check out page, fill in the personal details, and make the payment through credit, debit card or even through PayPal.
---
FAQs – AppSumo Black Friday and Cyber Monday
How long do AppSumo deals last?
AppSumo deal lasts until the codes run out or (approximately) two weeks have passed. Appsumo Black Friday deals will last till Cyber Monday Deals, November, 29.
What are the best Appsumo Black Friday Deals?
Well, we have explore and choose the best deals to buy on black Friday for you in the list. Although, there are several more to explore, might fits your needs.
How to buy AppSumo Black Friday Deals?
From the above list or from AppSumo website, select a product and click on the buy button to buy any Appsumo deals for your business.
Is there a Black Friday AppSumo Coupon that I can use to get Black Friday discounts?
No, you don't need any coupon to get the exclusive deals. All are pre activated.
How can I make a payment for AppSumo's Black Friday Deals?
Either credit, debit card or even through PayPal payments can be made.
---
Is AppSumo Black Friday Deals for you?
Well, its now or never. You can't see your favorite product price increases, when you had a chance to buy it for 98% OFF and that too for lifetime.
At least no marketers, bloggers and startups would miss such chances.
I love AppSumo even in normal days and when it comes to black Friday and cyber Monday they come up with even special deals.
We have populated the best deals going on AppSumo right now on black Friday sale. Pick those you need the most and enjoy for lifetime.