Wanna start a blog and looking for some good free blogging sites?
That's fine if you want to try out to know whether blogging is your cup of tea or not.
Free blogging sites are certainly good to try out and share your writing experience. As you can start out without spending a dime out there.
But, if you are looking to start a professional blog and start making money from it.
Then I would insist leave this post as probably these platforms are not right for you. Learn how to Start a Blog on WordPress and meet your professional and financial goals.
You can start up blog writing with anything, whether it is about sharing updates of your family and friends or about sharing some knowledge with any of your targeted audience.
One of the most important things to make your blog successful is to attract a broader audience continuously. You can not make limitations to your blog. Writing good blog posts is crucial for readers to come again and again.
So for making it much easier for you, I am here with some of the best free blogging websites that will enhance your blogging experience a lot more.
Let's get started, with the list of free blogging sites list.
Free Blogging Sites to Get Started with Blogging
Let's go through those and I made the preference in the order so that it could be easy to choose your best free blogging sites for your next blog.
Let's see what wordpress.com is and have a comparison between WordPress.com and WordPress.org
WordPress.com
WordPress.com is again a free blog creation platform. But yeah the features will be limited. It will give you the beautiful looking blog, but yet you need to choose the themes from their vault only.
I personally found it is too limited throughout all the areas. You can not have a blog the way you want to increase the conversions and make more money,
Though, if you want to start out it could be a perfect blogging platform that can be considered after wordpress.org. Let's have a small sneak of the quick comparison.
WordPress.org VS WordPress.com
| | | |
| --- | --- | --- |
| Features | WordPress.org | WordPress.com |
| Themes | Choose from the large repository or even install a third party themes according to the requirement | Very Limited |
| Plugins | You can install any plugins | You can not install any. Use the inbuilt features. |
| Hosting Expenses | You have to Pay | Free, but only upto 3GB. While they will display their ads on your website. |
| Monetization | Monetize the way you want and activate multiple sources | Very Limited |
| SEO features | Full control over your blog posts SEO as you can install the SEO plugins for it | No Control, as you can not install and activate any plugins. |
Okay, this was the small comparisons between both the platforms. The important ones. No Wonder, WordPress.org is the winner to scale your blog up.
Wix

Wix is another beautiful name on the list that is a great choice for all of the non-technicians who wanted to work on a regular site.
It is one of the finest, leading and free website builder that works efficiently just by doing drag and drop options over there.
The blogging sites work with a straightforward and interactive interface that everyone can efficiently manage. Moreover, Wix also offers you a vast library of free and premium themes and templates that you can use while creating your website.
Blogger
If you are looking to work on one of the most mobile-friendly blogging websites, Blogger is just the right option you can go along with.
The app comes up with Google App Integration offering you very interactive access to the beginners as well.
Moreover, the app includes an impressive selection of templates and themes to use on. The blogging site consists of a very user-friendly interface along with a comfortable toolbar that enables you to make a tradeoff between power and usability very easily.
LiveJournal
Live Journal is another beautiful name on the list of best free blogging websites that offers you free access while creating and working on your blog.
The app includes different ads over there and if you wanted to enjoy an ad-free experience, you can quickly jump upon the premium version as well.
The blogging sites support different languages such as English, Dutch, and French and hence you can immediately start with your blog in the preferred language.
Along with adding text, this blogging site also offers you the opportunity of uploading photos and videos, sending private messages, and public message posting as well.
Tumblr
Tumblr is another greater option in the list that offers you the facility of enjoying free access on you your blog without having any difficulty. This is one of the best free blog sites for photographers as well.
This blogging website was created on the concept of micro-blogging where you can easily upload your short stories, videos and photos as well to share with your targeted audience.
The presence of the user-friendly interface makes this fantastic platform much more comfortable to share your stories much easier and faster as well.
Tumblr is a more significant source for art and photography which is being used by more than 155 million people worldwide.
Medium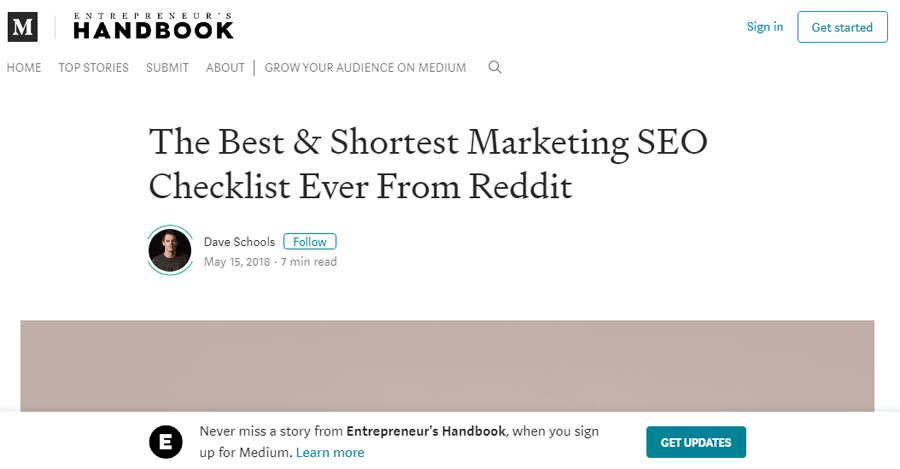 A medium is an excellent option for all those who wanted to have the most comfortable and fast access to a built-in audience towards their added story.
It is a multipurpose platform that you can use for tracking diverse tropics as per your choice and preferences. It is wonderful free blogging sites that widen up your scope to a much enhance audience (approximately 60 million readers on a monthly basis).
The interface embedded in these blogging sites is very more straightforward that everyone can easily use and manage without having any difficulty.
Weebly
Weebly is an excellent choice for all those who wanted to work on one of the simples to use interface along with drag and drop options.
The blogging site is quite more straightforward to use on, but at the same time, it is one of the most robust blog building platforms as well.
For the free version, the storage capacity of the blogging site is limited to 500MB only which you can easily extend by opting for the premium version.
Along with all these features, the library of themes and templates embedded in this beautiful platform is also quite impressive that makes your blog even much attractive.
Penzu
If you are looking to write a personal blog, Penzu is an excellent choice to go with.
It is one of the most beautiful free blogging websites that offers you the facility of posting different journals on your blogs without having any difficulty.
The blogging site comes up with straightforward navigation, auto log out option, rich text formatting, an autosave feature, and unlimited storage as well.
I would say Penzu is a great personal blog site platform to put up your thoughts.
Ghost
Ghost is another beautiful option in the list that enables you to work on one of the most straightforward interfaces along with some modern vibes as well.
It is a great platform that offers you the freedom of enjoying free download with very great ease.
Is one of the cheapest blogging website, still you don't have to compromise with the features as it offers you a simple and minimalist interface along with living preview option for your text as well.
Yola
Last but not least names in the list of free blogging sites is Yola that offers you the freedom of working with one of the cheapest blogging websites of the world.
Yola is currently being used by more than 12 million users worldwide and has gained quite positive reviews from them as well.
The app comes up with a straightforward interface along with some other features like styling contents to your website, drag and drops functionality, adding up widgets, password protection, different templates and a lot more.
Bonus Tip – Well when it comes to hobby blogging the above blogging platforms are always great. But, when it comes to Professional Blogging which makes your money. Then I always prefer WordPress.org as that is the most flexible CMS in the world with 34% of market share.
WordPress.org
WordPress.org is one of the most common names in the field of best blogging websites that offers you free access and extreme customization to work with one of the best user-friendly platforms.
WordPress is just the right choice for beginners and experts who wants to earn the opportunity of generating beautiful income from their blogs. It is one of the expert choices that work efficiently with different types of websites and blogs.
The only things that you need to have while working with this beautiful platform is a domain name and a hosting service, that's it.
You might be thinking it's not free? Yeah don't get confused while new in this blogging world, you might have heard WordPress a lot. There are two of them wordpress.org and wordpress.com.
To make your blog on wordpress.org, you have to pay the hosting charges, though the software is completely free. Check here how to start a blog on WordPress in just a few minutes if you have your credit/Debit card in hand. It is a professional platform for a serious blogger who wants to make money too.
Conclusion on Free Blog creation Platforms
These are some amazing platforms to create your website right away, though as mentioned free things have a lot of limitations. It can be understood that creating a blog is easier than scaling it make money through blogging.
Thus, I always recommend, if you are not a hobby writer and not writing any personal blogs, then creating a blog on WordPress could be fruitful in the long run with a very minimal investment.