Having a WordPress membership plugin makes the process easier to make a membership website. There are several aspects to be considered before creating a membership website and make money. Most important is its restriction on primary contents and creating custom registration fields.
The best part is, its membership on the website allowing you to make money online as well. In exchange, the users are allowed to pay for premium contents, features, and even provide access to the community to nourish their online venture.
You just need a platform that features for managing users, memberships, and payments. Yes, it's that simple if you have a clear vision.
Let's hop into and see the best WordPress membership plugins I came across.
---
Best WordPress Membership Plugins
Every plugin has their own essence and popularity. I have populated the top WordPress membership plugins on the usage, budget and features which are able to convert.
MemberPress is well known and is quite a popular membership plugin available in the market.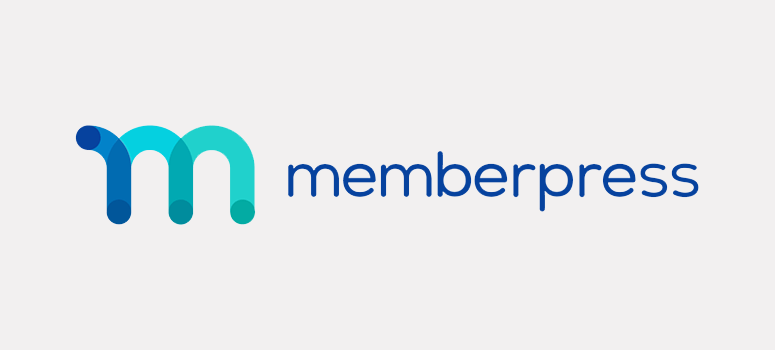 It is available with great features enabling create a powerful membership system enabled for WordPress.
Using this is easy for membership sites, what else is required is the installation of the plugin, enter to the payment gateway details and add products to the site and it's ready to do the job.
You can create an unlimited number of memberships and can also set strong access to the premium content.
Other than that, the users can restrict access to pages, various posts; customize the posts types, categories, and other files present in the site.
The following includes content dripping option when you want to release the contents over time instead of giving access to the complete content.
Primarily this can be used for e-learning sites that sell online courses.
This contains an in-built integration for major payment gateways.
Restrict Content is making a lot of noise amongst the WordPress membership plugins and being considered as one of the best membership solutions.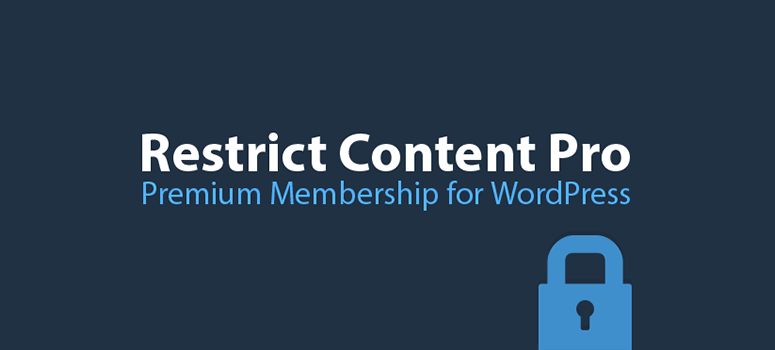 It permits you to create a full and powerful membership site and earning money by selling different levels of membership.
With Restrict Content Pro, you can easily create an unlimited number of subscription packages including free, trial, and premium subscription. Simple way, this bears a simple membership management interface to view active, pending, and expired users.
This also includes a perfect customer dashboard which makes it easy for members to view and manage their account details.
It bears built-in integration for Stripe, Braintree, 2 checkouts, and PayPal for accepting payments.
This is designed specifically for premium content sites, clubs, associations, and certain subscriptions.
Paid membership pro has added new revenue sources to the site being flexible to fit the needs of all kinds of online and offline businesses.
It provides extensive options for content restrictions.
Customizable reports and member dashboards.
More than 60% of premium adds on to extend as well as customize.
100 %GPL and integrated source with third party services.
This is an obvious advantage and is reliable with proven being easy to use content management system.
The estimated source that the word press powers is roughly around 16% of the web.
This is treated as a basis for the site as you can get it up and running quickly at a very low cost.
Provides a scalable platform and you can easily have access to thousands of plug-in, themes, and developers for easily customizing, optimize and extend and functionality of the website.
This extension permits restriction of contents and makes easy access to the membership by purchasing products as well as registering accounts.
Customers can get access to it by purchasing the product and registering for the account. They can even choose to create membership by manually assigning them to the customers.
Membership can restrict posts, pages, and custom post types so that members can only access them.
The membership also lets you prevent viewing the products or only restricts woo commerce products.
Membership would let you prevent viewing a product.
This offers a complete and appropriate membership solution with accepting member payments, managing members, creating subscription plans, and restricting access to premium content.
Restricts product viewing and purchasing to the members by offering special discounted product prices based on subscription plans.
This is going to add full integration between word press courseware and magic members.
The following permits access and assign the WP courseware course to the membership level.
The student can easily and automatically get enrolled in the associated course once they purchase membership levels.
---
Creating a Membership Site With WordPress
Sometimes the users get confused with how to create a membership site with WordPress, so here comes an easy and effective way-
Do setup the member press plugin. For this, you will want to start installing and activating the member press plug-in.
Then set up the payment methods.
Create membership levels.
Setup the access rules
Create the members-only content.
Create a pricing page.
Adding the signup and login forms.
---
How to build a membership site with the help WordPress membership plugin
The site provides limited access to downloads, online content, forums, and even supports for registering on the site.
This is specified for those who are interested in creating a membership. Here come some specific reasons for creating a membership site.
1. Creating highly engaging email list
Using this, you can easily create a content library and make it accessible for registered users.
To this, you can also add users to your email i.d. list. This is indeed the right way in which you can collect the email addresses of the hyperactive users.
Even for further details, you can check out the site.
2. Demonstrating authority
To this, you need to create a membership site and then provide great content behind the paywall.
This is going to help with the self establishment as an authority in the niche.
Other than that, it is also going to help with grooming new and great relationships with the members and lay a strong foundation for building a loyal customer base.
3. Earning recurring income
This is a great source to encourage users to pay for the subscription and generate recurring income.
Ways to Choose the Best Membership Plugin?
Choosing the appropriate word press membership plug-in is not an easy task. Here comes some exclusive way to choose them,
1. Easy to Use – For those who are not interested to hire any developer for setting a membership site, they can use the plug-in which is easy to use.

There are some plug-in matters which come with a complete set of features out of the box. There are a good number of lightweights plug-in that won't bloat the interface by providing only important features out of the box.

Even if you can use the additional features that can easily install the respective addons.

2. Well-matching situations – Before installing the membership plug-in on the product site, it must be made sure to check in the compatibility with the existing word press membership source.

Other than that, the plug-in must be tested on the local word press installation process.

3. Features and designs – This kind always comes with a lot of pricing page templates and other features to make the site look unique.
---
Conclusion
So people who are looking forward to creating a membership wordpress website. These are the best WordPress membership plugins according to me.
I tried to provide cut to cut brief insights of all the membership plugin to make the selection easier. I hope that would be helpful.